C'era una Volta is the VR version of the homonymous Ondadurto's play.
The show is a noir interpretation of the stories, legends and fables of the tradition, which analyses the uncertain border between Good and Evil.
The spectator finds himself immersed in a spectacular setting, full of moving machinery, but the dreamy imaginary of the fairy-tales is distorted, as well as our convictions.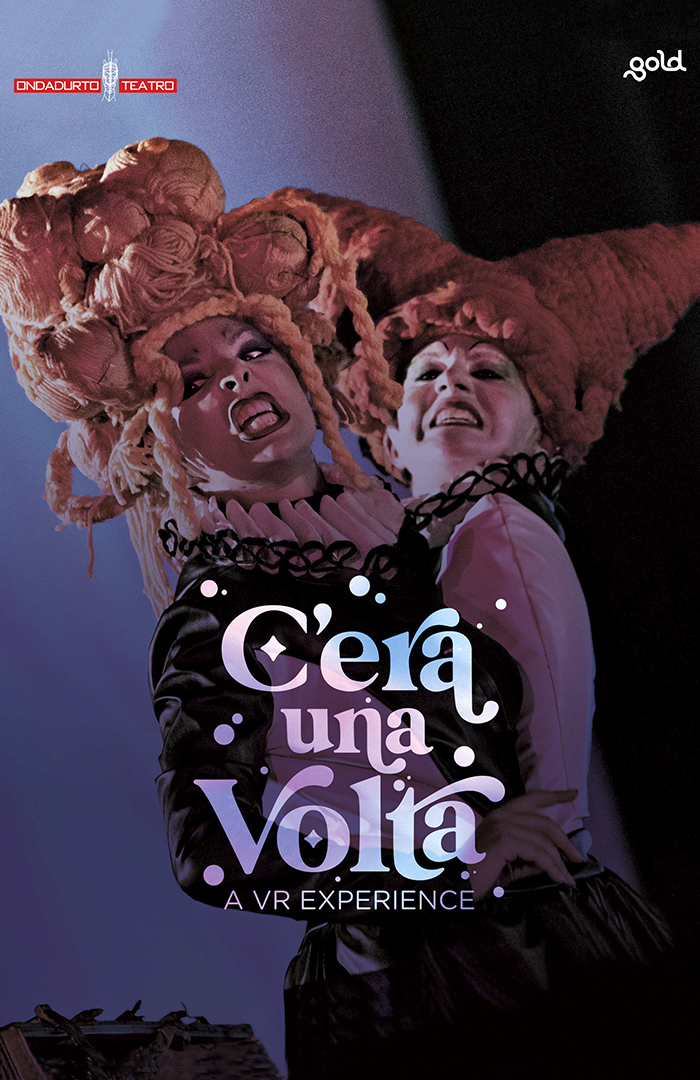 C'era una volta
57'
Genre: Film fantasy in virtual reality
Year: 2021
Produced by: Omar Rashid
Directed by: Omar Rashid, Lorenzo Pasquali, Margò Paciotti
Production company: Gold, Ondadurto Teatro
Cast: Chiara Becchimanzi, Giorgia Conteduca, Daniele Ginnetti, Marco Golinucci, Valerio Marinaro, Giorgia Marras, Sara Mennella, Lorenzo Pasquali, Dario Vandelli, Giulia Vanni
Post production: Sasan Baha, Cosimo Lombardelli
Sound design: Luca Fortino
Graphics: Azzurra Giuntini
Presskit