The piece of theatre written by Elio Germano and Chiara Lagani becomes a VR movie, directed and produced by Elio Germano and Omar Rashid.
Segnale d'Allarme -Red Flag is the transposition in the virtual reality of  La Mia Battaglia-My battle, a play performed by Elio Germano that speaks to and about our era.
The project results immersive and gives the audience an active role. It slowly takes the spectator into a scenario where the borders between reality and fiction are blurred, a narrative choice perfectly achieved through virtual reality.
Through VR, the spectator becomes part of the play.
You will find yourself on the front row, part of the audience. You will feel the energy of the theatre around you. You will try and catch the eye of those sitting next to you, even the gestures. You will see a monologue, a crescendo, slowly becoming a grotesque fall.
Segnale D'Allarme – Red flag is telling a true story, ours.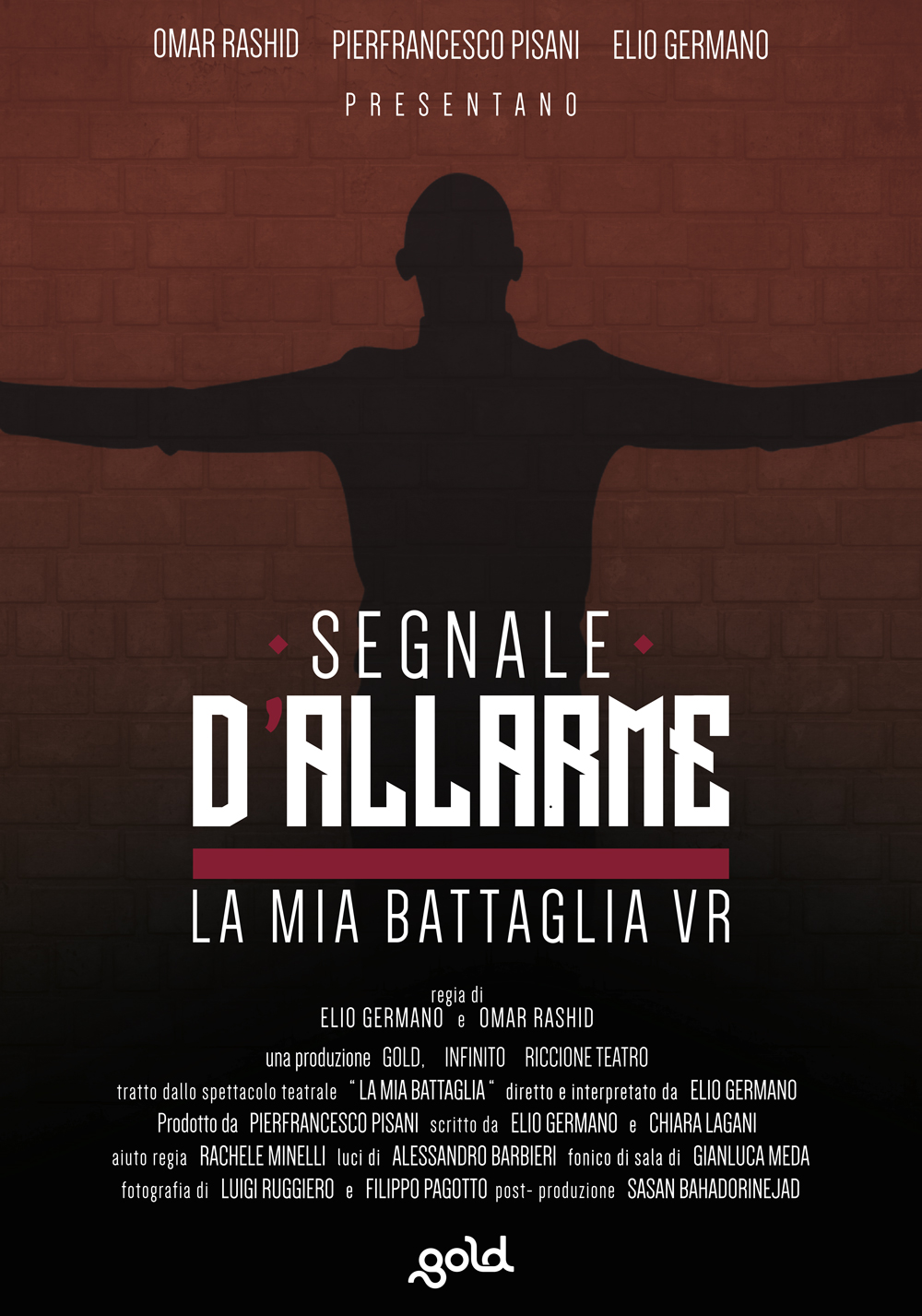 Segnale d'Allarme- Red Flag
70'
Genre: Film dramatic in virtual reality
Year: 2019
Language: Italian
Produced by: Gold, Infinito, Riccione Teatro
Directed by: Elio Germano, Omar Rashid
Production company: Pierfrancesco Pisani, Elio Germano, Omar Rashid
Associate producer: Alessandro Mancini, Luca Fortino
Written by: Elio Germano, Chiara Lagani
Cast: Elio Germano
Photography: Luigi Ruggiero, Filippo Pagotto
Post production: Sasan Bahadorinejad
Graphics: Azzurra Giuntini
Official Website
Presskit