Short film in virtual reality, realized in collaboration with Audi Florence.
Drive Your Style, VR short film premiered at Bright Festival 2019. The German giant chose the event to present as national premier E-Tron, the first full-electrical Audi model.
E-Tron was exhibited at the Festival, yet, only through the VR experience you could get into the car and visit it internally. In the ad, a dancer performs in a play of transformations leading the audience to explore the space, something possible only by the actual 360° view.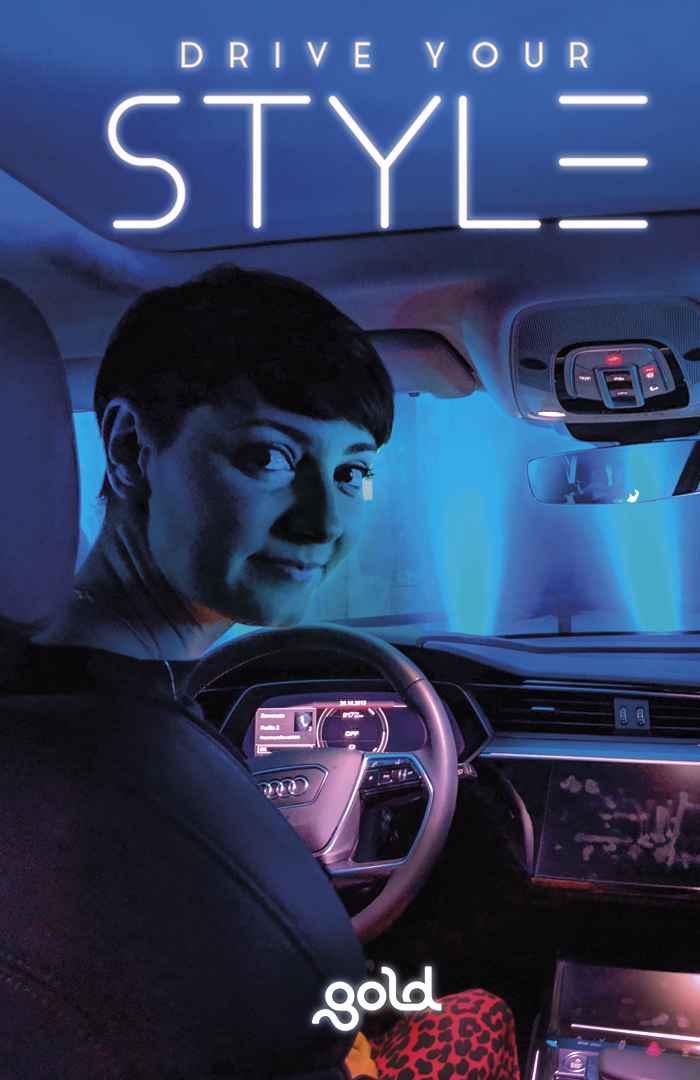 Drive Your Style
2'
Genre: short film musical, danza in virtual reality
Year: 2019
Produced by: Omar Rashid
Directed by: Omar Rashid
Production company: Gold Productions
Executive producer: Alessandro Mancini
Associate producer: Luca Fortino
Written by: Omar Rashid, Margherita Landi
Cast: Margherita Landi
Photography: Sasan Bahadorinejad
Editing: Sasan Bahadorinejad
Post production: Sasan Bahadorinejad
Music: Ian Post