L'Ufficio ai tempi del Covid-19 is a comedy web series on isolation, social distancing, and safety devices.
Greetings have changed, smart working is suddenly a necessity, and video calls have become the new way of communicating. The difficulties of the office have changed, and new ones have emerged.
Thoughts, reflections, memories, everything is there! Even unexpected guests …
This new reality is just a new habit to be acquired.
For Gold, there is no better way to deal with change than to take it ironically.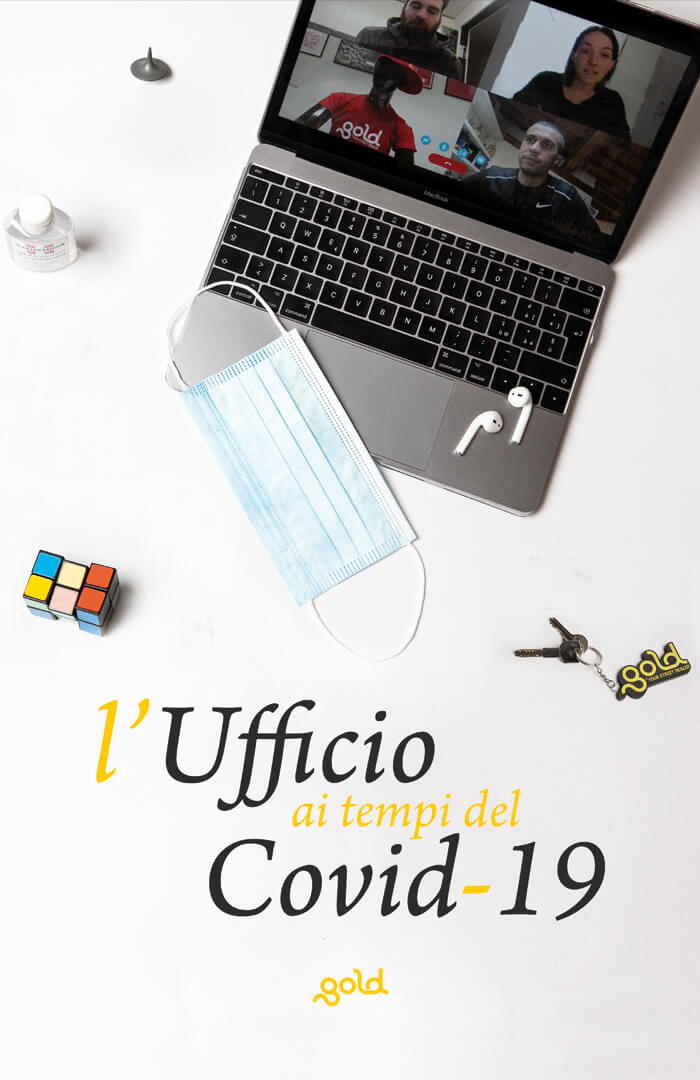 L'Ufficio ai tempi del Covid-19
1'-3'
Genre: Web Serie comedy
Year: 2020
Language: Italian
Produced by: Omar Rashid, Alessandro Mancini, Luca Fortino
Directed by: Omar Rashid
Production company: Gold
Written by: Omar Rashid, Luca Fortino
Cast: Gold family
Photography: Home made
Editing: Sasan Bahadorinejad e Cosimo Lombardelli
Music: Luca Fortino
Graphics: Cosimo Lombardelli e Azzurra Giuntini
Official Website
Presskit